With an excellent office staff, Robin Nead as Office Manager and Roger Gatenby as Service Manager  we are a unique work team. Our A/C install crew is known for its quality installs.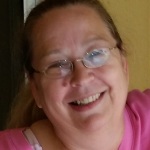 Robin Nead runs the day to day operations here at Air to Go and she's usually the first person you'll speak to when you call our office. When it comes to interacting with customers, Robin really is one of the best in the business. Always willing to go above and beyond, she makes every customer feel like they're part of the family.
Roger Gatenby comes from the Chicago area originally  and has been living in Collier County now for almost   two decades. He originally started with HVAC in "Hole Building Automation" and worked himself "backwards" up to residential HVAC.  A true professional in every aspect, Roger knows the HVAC business inside and out.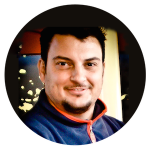 And now myself Leo Rebholz. Originally from Germany and then in Spain where I learned and graduated in the HVAC trade. I moved to Naples in 1998. Here I worked for several HVAC companies and then again graduated as an HVAC specialist in Naples. In 2003 I passed my exam as State Certified HVAC Contractor and then founded Air to Go in 2004. Up to this date we still have customers from back then. Since a good portion of our customers are European, I also speak German and Spanish for your convenience.. Proud to be in this great country I am always striving for new ways to improve our customers comfort level for a reasonable price.
As I have quoted many times: " This is a trade that requires the consumer to trust a 100% their HVAC Contractor for the main reason that most people do not have enough knowledge of the trade to judge if their Contractor is doing a good job or not."